Joey Muthengi Biography
Joey Muthengi is a beautiful Kenyan news anchor,  a television host, and an actress. She is currently working with Citizen Television and hosting The Power Break Show after replacing Kirigo Ng'arua. Previously, she was working with TPF and Ebru Television and hosting the "Sugar and Spice' show but later on resigned because she was paid poorly. While hosting the Sugar and Spice Show, she used to invite popular celebrities who had talks about various topics.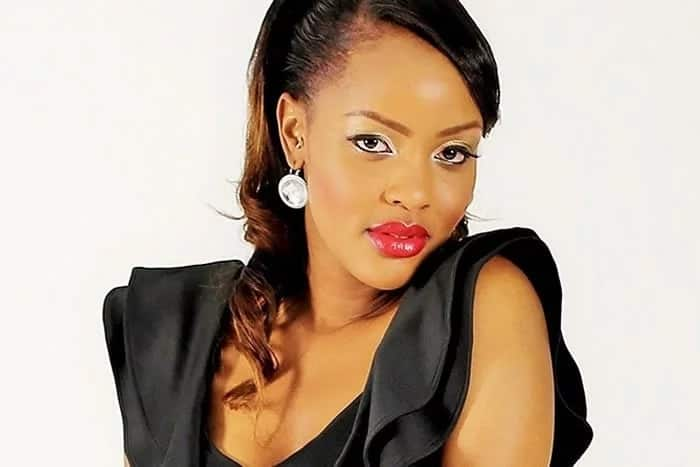 Joey Muthengi Birthday and Age
Muthengi was born on the 2nd of August, 1985, in Kijabe, Rift Valley. She is currently 35 years old as of 2020, and he celebrates her birthday together with her family, friends, and colleagues on the 2nd of August every year.
Joey Muthengi Family
 She is the last born in a family of four children. She has two brothers, namely Mumo Muthengi and David Muthegi. She also has a sister called Eunice Muthengi. At the age of two years, she traveled with her parents to the United States of America, where she spent part of her childhood life.
When she finally came back to Kenya, she found it hard to adapt to the new environment. She ran away from all public schools that her parents sent her. After completing her secondary education, she went back to the US for her tertiary education. She also worked in the US for one year after her tertiary education.
Joey Muthengi Height and Weight
Joey is a very beautiful woman blessed with a slim body with charming curves. She is above average height and weight. However, the onscreen Goddess has not revelaed er body measurements including height and weight to the public. However, we are reviewing this section and we shall upload the facts once they are available from our sources. Joey's dazzling beauty is complimented by a brown skin, black eyes and hair that makes her unique and attractive.
Joey Muthengi and DNG
Muthengi revealed during an interview on Ebru TV during the 'Let's Talk' show that she once fell in love with DNG, but the relationship breaks up. The reason for their break up was that the two of them ware immature. "We were both babies, and it was like puppy love, but we were both immature, and it ended up for like a year, and then we didn't talk for so long until recently," she said.
Joey Muthengi not ready for marriage
The Kenyan actress and journalist stated the reasons as to why she is not ready to neither marry nor have children. She disclosed to a radio host, Massawe Japanni, during an interview. She said that she had never met a man who is ready for marriage, but rather most men are players. She was heartbroken by the former musician emcee and radio host DNG, so she doesn't wish the same to happen to her.
Joey Muthengi Children
Joey has no child as of now. The beautiful actress has not shared any information concerning her children. However, we are reviewing this section and we shall upload it once the data is accessible.
Joey Muthengi Salary
She is among the well-paid journalists in Kenya today. She left KTN, where she was being paid poorly, and landed into Citizen, where she is paid well. So far, the information about her salary is not yet known, but we shall update as soon as we get it.
Joey Muthengi Net Worth
Muthengi is one of the richest Kenyan journalists. However, she has not disclosed her net worth to the public. As such we cannot tell how much the beautiful actressis worth. However, we are reviewing this part and we shall update it once the data is accessible from our sources.
Joey Muthengi Wiki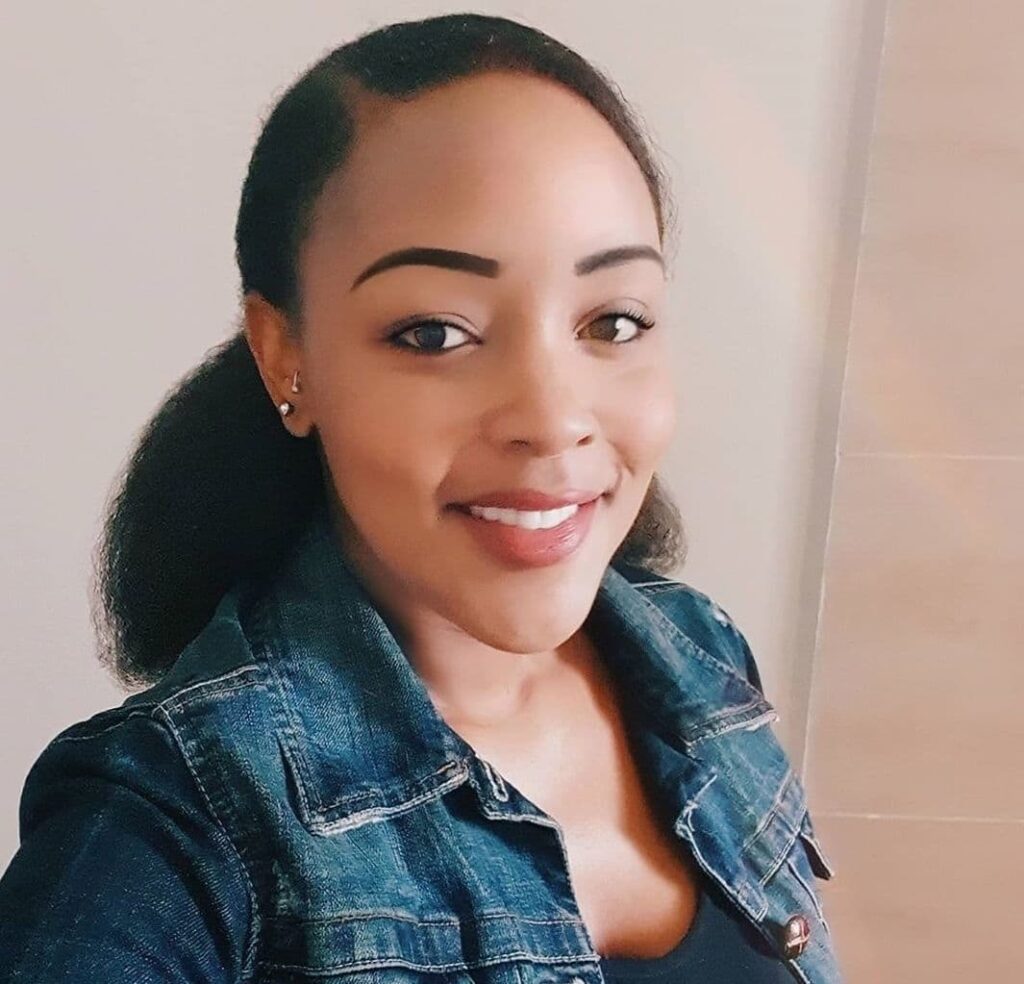 Full Names: Joey Muthoni
Famous as: Joey Muthongi
Age: 35 years
Date of birth: 2nd of August, 1985
Place of Birth: Kijabe, Rift Valley, Kenya
Nationality: Kenyan
Citizenship: Kenyan
Ethnicity: African
Race: Black
Father: Not Known
Mother: Not Known
Brothers: Mumo Muthengi, David Muthegi
Sisters: Eunice Muthengi
Religion: Christian
Body Measurements: Not Known
Height: Not Known
Weight: Not Known
Dress Size: Not Known
Shoe Size: Not Known
Sexual Orientation: Straight
Marital Status: Under Review
Children: None
Education: Hope College in the United States of America
Profession: Communication and Business Management
Occupation: Journalist
Employer: Under Review
Salary: Under Review
Net Worth: Under Review
Joey Muthengi Education
Joey went to Rift Valley Academy, where she acquired her secondary education. Upon completion of secondary school, she joined Hope College in the United States of America, where she studied a bachelor's degree in Communication and Business Management.
Joey Muthengi Career
Joey is a television anchor, actress, and enthusiastic blogger. She started working with Capital FM, where she did voice-overs and also the Fuse, a mid-morning show. She thereafter hosted a weekend show and then landed on the "Hits Not Homework" show, which she hosted until in the year 2013. She worked as a 1st ever Kenyan Video Jackey for the South African based music channel O from 2011 to 2013, where she represented Kenyan music, entertainment, and culture to the rest of the world.
Joey Muthengi Acting Career
Muthengi engaged herself in local dramas such as the award-winning drama 'Changing Times' which was aired on many Kenyan television networks from 2010 to 2012. She acted as the leading character in the drama 'Prem,' which was firstly aired on KTN as from 2013 to 2014, and later on, she was featured in Africa Magic on DSTV.
Joey Muthengi Joey Muthengi's news job in Capital FM
Muthengi is currently working with Capital FM, whereby she replaced the former journalist, Cess Mutungi, who had earlier served for ten years. She landed in her new job on the 3rd of June, 2019, after quitting her job in Citizen TV.
Joey Muthengi Muthengi Foundation
Joey Muthongi runs the 'Muthongi Foundation,' which aims at helping and supporting the less privileged on the society such as the widows, orphans. This foundation also promotes education to children hence fighting illiteracy in the community.
Joey Muthegi Link to Illuminati
Joey rose a lot of questions on many people's minds when she made an Illuminati gesture on social media. Many were left wondering if she had a link in Illuminati, and how can that happen? Her action was a result of international anti-Illuminati, which put her on the spot. 
The Lions Ground Entertainment Group Network mocked Joey saying that she was talentless, brainless, a zombie enslaved to Babylon Moron like her colleague, Kanye West. The group also said that Joey was just using her Charity Foundation to brainwash children by introducing and linking them to Illuminati. The group concluded that her joey's charity work she is manifesting would sacrifice the disabled children in the society.
Frequently asked questions about Joey Muthengi
Who is Joey Muthengi?
Joey Muthengi is a popular Kenyan journalist, an actress, and a philanthropist currently working with Capital FM.
How old is Joey Muthengi?
She is 35 years old as of 2020. She was born on the 2nd of August, 1985 in Kijabe, Rift Valley.
Is Joey Muthengi married?
She is not yet married. IN fact, she disclosed in an interview that she was not ready for marriage.
Does Joey Muthengi have kids?
Joey has no child. She is yet to get married and children.
Is Joey Muthengi alive or dead?
Joey is alive and in good health. No news has been heard about her having health-related issues
References
We value and acknowledge the following media for information access during the writing of this article.
Wikipedia
Facebook
Pinterest
IDBM