William Ruto is a Kenyan politician serving as the Deputy President of Kenya since 2013. Previously before landing into the position of Deputy President, Ruto was working at various ministries such as the Ministry of Agriculture, the Ministry of Home Affairs, and the Ministry of Higher Education, Science, and Technology. He also served as the Secretary-General of KANU, which was the former political ruling party, and from December 1997 to January 2013, he served as the MP for Eldoret North Constituency. When President Uhuru Kenyatta was at Hague, William Ruto served as the acting president from the 5th of October to the 8th of October in 2014.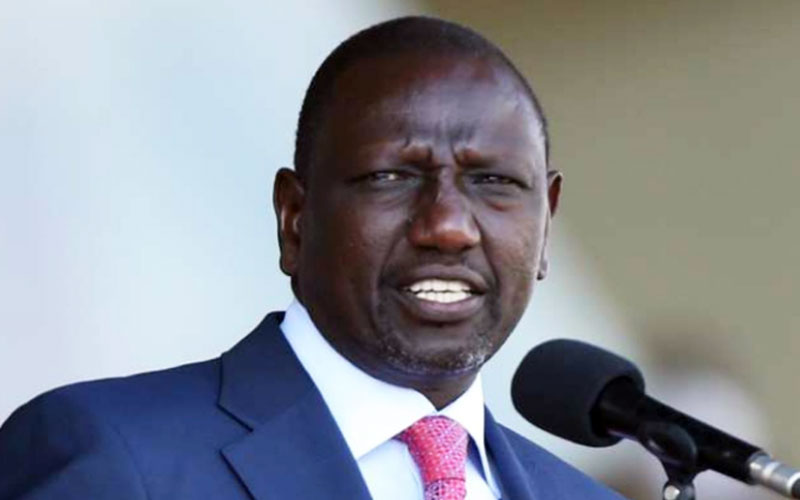 William was born on the 21st of December, 1966 in Sambut town, Kimagut, Uasin Gishu County of Keya. He was born to Daniel Cheruiyot and Sarah Cheruiyot, who both lived in Uasin Gishu County, Kenya. He acquired his primary education at Kerotet Primary school and proceeded to Wareng Secondary school and later on transferred to Kapsabet Boys High School for his secondary education. He got his tertiary education at the University of Nairobi, where he graduated with both degrees and a Ph.D. Ruto was also an active member of the Christian Union.
Ruto was born on the 21st of December, 1966 in Sambut town, Kimagut, in Uasin Gishu County of Kenya. He is now 43 years old as of 2020, and he, therefore, celebrates his birthday together with his family, friends, and colleagues on the 21st of December every year. As of the 21st of December,2020, Ruto will be celebrating his next birthday when he will be turning 44 years.
Williams's father is called Daniel Cheruiyot, while his mother is known as Sarah Cheruiyot. The information concerning Ruto's siblings is not yet available at the moment.
Ruto acquired his primary education at Kerotet Primary School. He was later enrolled in Wareng Secondary School and, thereafter, transferred to Kapsabet Boys High School, in Nandi County. Upon completion of his secondary education, Ruto joined the University of Nairobi, wherein in 2011 he graduated with both degree and masters in Plant Ecology.
The following year William studied for a Ph.D. and later graduated on the 21st of December 2018 from the University of Nairobi. During the period of his study at the university, Ruto was an active member of the Christian Union Association, and he was acting as the chairman University of Nairobi choir.
William married his beautiful and lovely wife, Rachel Ruto, in 1991. He met Rachel at the university as she was training as a teacher. The couple is blessed with six children whose names are not known except Nadia, who was adopted in the family after she was abandoned as a newborn and was under the care of Sisters at Madre Ippolata orphanage.
Onthe28thofJuly2017, Ruto's home in Rongai village, Eldoret, was attacked, and a police officer guarding the place was injured in the process. At the time of the attack, Ruto and his family were not around as they had left an hour earlier for a political campaign in Kitale. However, the situation was under control as the attackers were caught and shot dead
William started his political career as an Organizing Secretary of Youth for KANU 92, A party that was formed to help and support for President Daniel Arap Moi in the 1992 political decision. In January 2006, there was an announcement that Ruto would vie for presidency position in the next general election, which was to take place in December 2007.
This announcement was made by some of KANU members, including the late President Daniel Arap Moi. William vied for the presidential position, and he was a member of the Orange Democratic Movement [ODM]. After the election, Ruto had 368 votes; Raila Odinga had 2,656 votes while Musalia Mudavadi had 391 votes.
At the end of the 2007 election, Ruto opted to help Raila Odinga, and so he resigned being a Secretary-General of KANU on the 6th of October, 2007. In that election, Mwai Kibaki won as the seating president of Kenya, and Ruto returned to serve as the MP of North Eldoret in 2008.
In his political career, Ruto is well paid as he has an annual salary of $168,000. His monthly salary ranges from $10,500 to $14,000.
Ruto holds the position of the Deputy President of Kenya, and so there is no doubt that he has a handsome net worth and accumulates much wealth. Ruto's exact net worth is under review, and we shall update as soon as we get it.