Chika Nancy Ike is popularly known as Chika Ike is a renown Nollywood actress, entrepreneur, a model, TV personality and a philanthropist. She is well known for creativity, hardworking and perfect execution of various roles in movies. She is famously known for perfectly taking both sorrowful, and romantic roles in the movies she stars in as an actress. She is currently the CEO of Fancy Nancy foundation and the United Nations ambassador of Nigerian, making her an accomplished and successful Nollywood actress.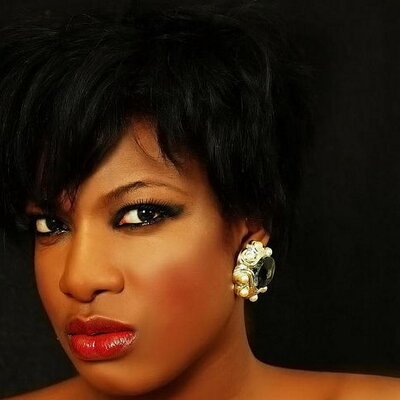 Chika Ike was born on 8th November 1985 in Onitsha, Anambra state of Nigeria located in the south-east part of Nigeria. The actress is, therefore 35 years old.
Chika pursued her primary and secondary school successfully before she joined the University of Lagos, Unilag branch for a two-year diploma program in Human Kinetics and health education in the year 2004. She further continued her education by pursuing a degree in human kinetics and health education at the same university. In 2014, Chika Ike graduated from the New York Film Academy, Los Angeles, the United States of America where she nurtured and furnished her acting and film making career.
Chika Ike has been reported to be in abusive relationships with men. The Nollywood actress was married to her former husband, Tony Eberiri. The shocking news of her divorce shook the Nollywood industry and fans in the year 2013, on the grounds of domestic violence from the man she believed loved her. Chika Ike is currently dating and in a healthy relationship, although she fears marriage because of her first negative experience with Tony Eberiri.
Chika received her first role in Nollywood movie in 2005, in the film "Sweet Love" where she played a minor role. Her perfect drama and creativity attracted many movie producers and directors who gave her a bigger role. Ike rose to fame when she acted a movie "Bless the Child" in the year 2005 alongside veteran legend Olu Jacobs. The film won her millions of fans, made her famous besides making her clinch her first award.
The beautiful and talented actress has featured in more than 250 Nigerian movies that have hit in the world and Nollywood industry. Chika Ike further stated hosting her reality television series called "Africa Diva Reality Show" in 2014, after she graduated from New York Film Academy.
Chika Ike is a producer, TV host and a judging panel member for modelling, fashions and various arts in Nigeria. Chika Ike has also promoted the Nollywood industry by establishing her own movie production company called "Chika Ike Production" that produced a movie that was successfully accepted in the commercial sphere.
Chika Ike is renowned for her generosity and philanthropic activities within Nigeria. She opened up a charity organization called "Save the Child" to cater to children needs. The foundation caters for homeless and street children and accommodates them. Chika foundations hosts street children, offers them learning material and scholarships to make their lives better. In 2012, Save the Child foundation hosted over 3000 street children fed them, gave them play toys, writing materials and school bags for free.
Chika Ike is a serial investor, and a business lady determined to reshape her life. In 2011, Miss Ike established her collection company named "Fancy Nancy Collection" and launched its operations in Abuja. The company is famous for offering stylish, fashionable and beautiful outfits, pieces of jeweler, handbags, shoes and other collections. The business earns her much revenue contributing to her immense wealth. Chika also launched Chika Ike production Company to expand her business territories.
Chika Ike is approximated to earn $35,000 per film role or television drama series. She also makes great fortune from other business ventures. She is one of highest earning, rich and influential Nollywood actresses in Nigeria.
Chika Ike has ventured into several enterprises apart from acting roles that fetches her massive income. As of 2020, Chika Ike is estimated to be worth $1.5 million, making her wealthy, influential and powerful actress in Nigeria.