Evelyne Esin is a multitalented Nollywood actress, producer, philanthropist, business lady and a television personality. The lady is just an amazing talent and is skilful enough to perfectly play any movie role. She is famously known for playing both romantic and sorrowful movies taking any role. Eve Esin has unique features like the ability to cry in a movie that makes her unique and attractive to movie producers. The Nollywood queen is also very beautiful and a very interesting actress that moves her fans with unique acting moves. Esin has won many awards due to her outstanding performance in the course of her acting.  She is one of the scarce and highly paid actresses in Nigeria.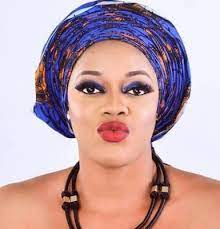 Evelyne Esin was born on 17th October 1986 in the Akwa Ibom State of Nigeria.  Esin is currently 34 years of Age.  Precisely, Evelyne originates from Oron Local Government Area of Akwa Ibom State, in the southern part of the federal republic of Nigeria. She celebrates her birthday on every 17th of every month to honour his unique and important day she was brought in the world.
After completing her primary education in her rural area, Evelyn was privileged to join Immaculate Conception Secondary School, where she successfully pursued her secondary education graduating with West Africa Senior Secondary School certificate. She later joined the University of Calabar located in the Cross-River State of Nigeria where she acquired her first Bachelor Degree in Theater Arts. Evelyn is one of the luckiest persons that secured a job in the banking sector immediately after completing her studies. She worked in the banking sector until she debarked into the Nollywood movie acting.
Esin has been single and searching for the longest time. Some rumours on social media on her marriage were fake and baseless. The Nollywood icon has recently announced her engagement on Instagram, promising to get married soon. Esin is currently concentrating on her career and making notable developments towards marriage. There have been rumours on social media that the Nollywood queen has a daughter. It is not clear if the picture of the girl she uploaded on her Instagram is her daughters or not. But what is clear is that Esin is not yet married, apparently engaged after a long time of being single.
Evelyne Esin joined the Nigerian Movie industry in the year 2008 after a successful and outstanding performance in movie audition that made movie directors allocated her some minor movie roles. She started getting minor roles in movies. Esin became famous in the year 2014 after featuring in the movie Idemili where she played a very challenging role of a snake.
She has since gained amazing popularity fans all over Nigeria and Africa as a whole. The legendary actress has starred in more than 150 movies playing different roles. Some of the renowned movies of Evelyn include Marry who You Love, Deep Water, The Enemy I See, Idemili, Girls Are Not Smiling, Blood on The Throne, among others.
Evelyne has played diverse roles in movies ranging from horror, sorrowful, action and royalty, and she is gifted with skills to perfectly interpret movie roles, making her take any movie character and deliver. She features in movies as a romantic wife, a widow, traditional herbalists, Chief priest, Royal Prince, an evil woman, among other roles. This makes her a great talent, scarce and highly paid Nollywood actress.
Evelyne has featured in Nigerian films alongside other legends like Olu Jacobs, Harry B, Fabian Adibe, Chika Ike, Chacha Eke, Kenneth Okonkwo, Chiwetalu Agu among others. Most Nollywood producers are after her due to her diverse skills, and unique acting capabilities in any movie roles. Additionally, Evelyne is also a movie producer. She produced her first Nigerian film named "Sprit," in 2016, a movie that was successful in the Nollywood movie market.
Evelyne Esin is a very focused and hardworking woman. She has been in the Nollywood industry and an actress and movie producer for some time. She is currently estimated to be worth $500,000, making her one of the richest and most influential Nollywood actresses in Nigeria. Esin also lives a luxurious life. She has recently flaunted her multi-million mansion on Instagram communication volumes on her lavish and high-class lifestyle she is currently living. She dedicated the mansion to her mother for selfless support in her life and career.