Majid Michael is a renowned Ghanaian actor, producer, television personality, and model. He is a very handsome and most dedicated Ghanaian actor who reconsidered as the face of Ghallywood. The legend is endowed with enormous acting skills, power, and talent. He is very interesting to watch. His ability to act has made him feature in more than 250 movies playing different roles. He interprets and performs any role allotted to him by the movie director. Majid is very handsome and has millions of female fans following him. He is currently one of the highly paid Ghallywood actors and one of the richest and influential Ghallywood stars.
Majid was born on 22nd September 1980, in a military camp, Accra, Ghana. He is of a Lebanese father and a Ghanaian mother. He is 40 years as of 2020. He grew up, got his education, and do his businesses in Ghana despite the father being a Lebanese.
Majid has nine siblings, and he is described as one of the most handsome actors in Ghana.
Majid Michael got married to Virna Michael in a colorful wedding ceremony on 19th November 2015. The couple is living a peaceful and successful life. The two are blessed with three children. Majid celebrates his wife and recognizes her as the pillar and secret behind his success.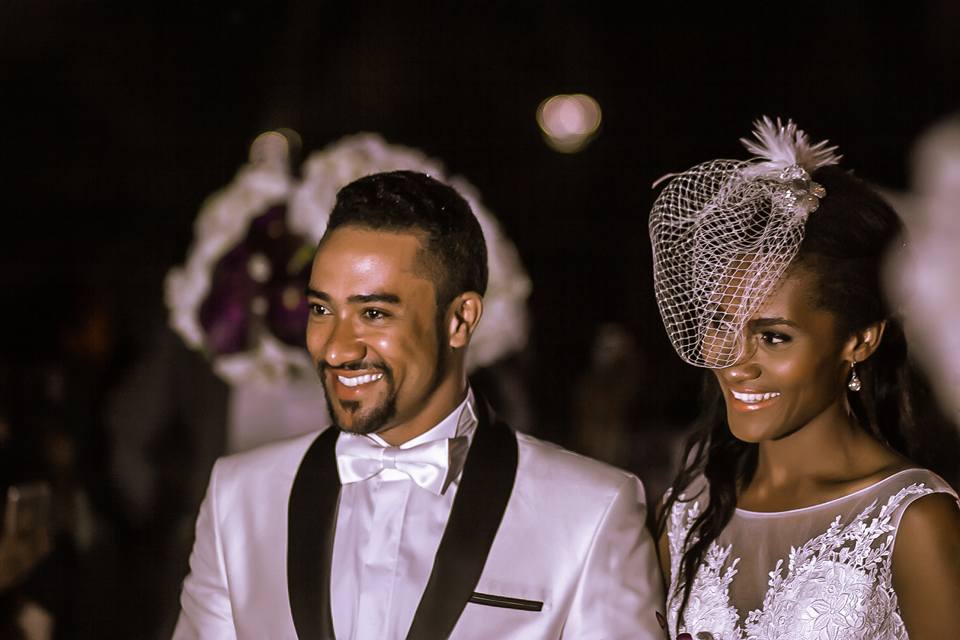 Majid attended his primary education at St. Theresa Primary School in Accra, Ghana, where he successfully acquired his first school leaving certificate. He was privileged to attend the Mfantsipim High School in Accra, where he acquired his West African Senior Secondary School Certificate. He is an alumnus of Mfantsipim School alongside the famous Joseph Van Vicker and Koffi Anan, the former United Nations Secretary-General. He later joined the University of Ghana, where he successfully pursued a Bachelor's Degree in Theater Arts. While at high school, Majid was very active in theater performances and a member of drama clubs. His outstanding performance in drama earned him an award as the Best Actor in the Emancipation Day.
Majid was introduced into acting by auditioning in a modeling agency, called Super Modelling Agency. He was recognized, and he got a role in the TV series Things We Do for Love, where he played a Lebanese boy. Majid could make it in the first Movie Audition and attributed poor performance as the cause. Majid got his first film cast when he starred in Devine Love alongside Jackie Appiah and Van Vicker. This movie made Majid Michael gain popularity in the Ghallywood industry attracting movie directors and producers who gave home more serious roles. In 2008, He starred in the Movie Agony of the Christ, which made him very famous and earned him his first Award. Majid has starred in more than 100 Ghallywood movies alongside famous Ghallywood icons like Martha Ankoma, Jackie Appiah, Nadia Buari, Van Vicker, Yvonne Nelson, John Dumelo, Prince David Osei, among others. Some of his popular movies include Things We Do for Love, Chelsea, somewhere in Africa, 4 Play, Passion of the Soul, Deadly Affair, Gangsters, among others.
Majid Michael entered the famous Nollywood industry in the year 2009 when he featured in a romantic movie Emerald playing a leading role alongside the famous Nollywood actress Genevieve Nnaji in a leading role. In 2009, Majid became very famous in Nollywood when he starred yet in another interesting blockbuster movie Silent Scandals. The film gave him so much prominence and earned him many fans in Nigeria and Africa at large. Majid is a legend when it comes to movie role interpretation and creativity during acting. His fame and prominence were further enhanced when the fans praised him as the Best Actor in the movie Guilty Pleasures that was released in the same 2009. In the Nollywood industry, Majid has been featured in more than 100 Nigerian movies alongside Nollywood legends like Genevieve Nnaji, Olu Jacobs, Chika Ike, Jimmy Iyke, among others. He gained popularity and became a highly demanded actor in Nigeria. Some of the Nollywood movies he has featured include Amama, Silent Scandal, Road to Yesterday, Bishop Jerry, The Mad man I Love, Shattered Lives, Yolo, The Department, among others. In 2010, Majid claimed his life to be in danger, and he returned back to Ghana as he feared to lose his life to people, he believed saw him as a threat and one taking most movie roles. He believed that Nigerian actors were responsible for his life threats.
Majid is known to be one of the most handsome, talented, creative, and gifted actors Ghana has ever produced. His movie role interpretation and performance is just outstanding. In the course of the acting profession, Majid has won several awards and received several nominationsSeven nominations in 2009, at Africa Movie Academy Awards
Michael is considered as one of the highly paid Actors in Ghana and disclosed that he gets at least $35,000 to star in a movie to play any role. This makes him one of the highest-paid Ghallywood and Nollywood stars. He is on-demand and scarce in the market too.
Majid is one of the famous Ghallywood actors that is believed and rated to be very rich and influential. He is approximated to be worth $2.2 million, making him a very powerful and influential Ghanaian Actor.
The Ghallywood Legend is a born-again Christian. In October 2016, Majid was the invited guest at a local church in his hometown, where he shared the word and delivered some people from the congregation. Majid, in 2017, claimed that God used him in performing miracles to people. He advised young male youths to stop masturbating as it is a sin before God. Majid believes that his new spiritual life is real, genuine, and it is God's calling. In the 2017 Easter summon, Majid preached that the crucification of Jesus Christ was the end of racism, hate, jealousy, pride, demonic power, and war in the world. Majid clarified that church tithes are not an old testament doctrine, but it should be paid to the church to support the poor and weak in the society.
The Ghallywood star confessed that when he first made Genevieve Nnaji, everything came to a standstill, and he was not sure of what to do next. He could only offer to carry her bag and become her personal assistant. Yet in another interview, Majid confessed that Genevieve is the best Nollywood kisser and is one generous woman who helped and taught him how to act. He has been featured in Nollywood movies alongside Nnaji in romantic moves, and people became suspecting if they were really in love with the onscreen Nollywood goddess Nnaji.