Victoria Rubadiri is a renowned Kenyan Journalist that is currently anchoring the Wednesday night edition at Citizen TV alongside Jeff Koinange at the Royal Media Group. She is very famous for her chamming beauty and quality English while anchoring the news. Her swag and American accent make her unique and attractive to many. She has millions of fans, making her one of the journalists with the greatest viewership in Kenya.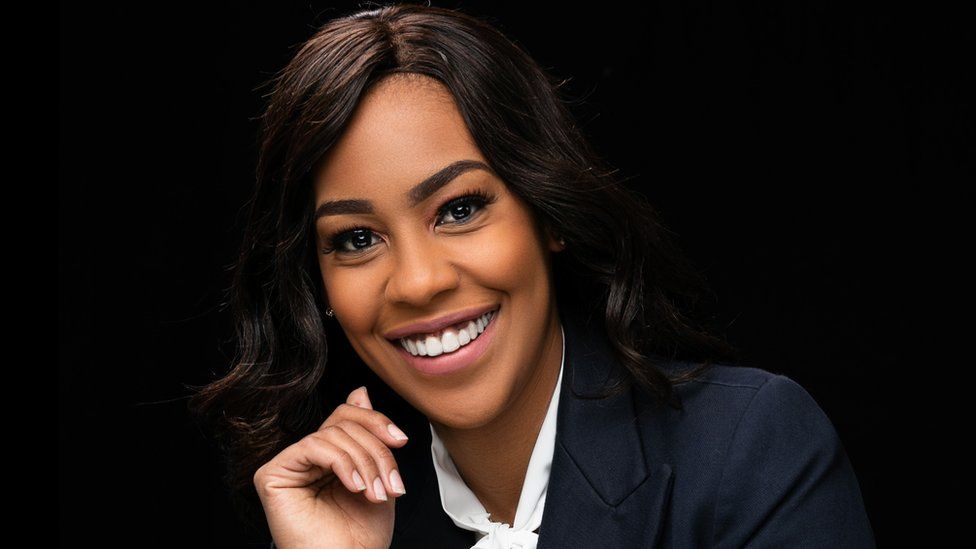 Victoria Rubadiri is a Kenyan journalist born on the 28th of January, 1987, in Kenya. Currently, she is 33 years old and celebrates her happy birthday on the 28th of January every year.
Victoria's mother is a crossbreed of Maasai and Kalenjin, while her grandfather was half Kalenjin and half Scottish tribe. Her grandmother was mixed tribes of Kikuyu, Maasai, and Seychellois. Her father is a Malawian.
Earlier on, when Victoria was ten years old, her parents moved to the United States of America to search for a better living. She found it hard to adapt to the new environment, neither was it easy to find friends in the US, and so she had to try her best to accept the new changes. There in the USA, Victoria found a male friend and started dating her until she was impregnated. She was scared when she found out she was pregnant and wanted to terminate the pregnancy.
Her father, on learning that Victoria was pregnant, he allowed her to keep the pregnancy for the wee being of an unborn child. In 2010, Victoria moved to Kenya with her daughter to look for a better future for her daughter, and so Kenya was a better place for her. The beautiful journalist has undergone through tough moments in her effort to raise her daughter until she reached a successful end.
Victoria acquired her secondary education from 1999 to 2003 at Atlantic City High School in Atlantic County, Ney Jersey, in the United States of America. From 2003-2006, she went to the University of Temple in Philadelphia, Pennsylvania, the USA, where she graduated with a bachelor's degree in Arts, Broadcast Journalism.
Victoria is one of the single ladies living in town and focusing on their businesses. She has also managed to keep matters pertaining to love affairs secret, and no one can tell if the beautiful journalist is in love or not. Some years back, she suffered heartbreak after learning that she was pregnant and that a man who was responsible for it declined to accept the pregnancy.
She decided to leave the relationship she had with the man and focused on important businesses like raising her baby and continuing with her education. She also maintains a good relationship with the child's father for the sake of her child. Meanwhile, she does not show any interest in marrying her child's father, and since then, her marital life has been under the water
.
Victoria Rubadiri and BBC Business Editor, Madowo Larry, left the bachelor's club on Sunday for a wedding after presenting Citizen TV news. The two have been dating secretly for three years and so decided to wed at the Marula Manor in Karen, Nairobi. The wedding was attended by very few people of 100, and the attendees were family members, close friends, and colleagues. Those who attended the ceremony were asked to leave their phones at the main entrance so as to prevent leakage of photos on social media. She started her broadcasting career while in the university, where she acted as an intern and Assignment Desk Editor in 2007 at WMGM-NBC 40 T.V.
During the evening news session, she used to write texts and also reported field news. In the year 2008, she commenced to work as a personal assistant to Angela Crockett, the CEO of Angela Crockett Enterprise Inc. Seeing how profitable the television business was; she decided to work as a Pioneer News Presenter at the Capital Television channel.
Her entrance into the TV business as a journalist and news presenter in 2012 made her name popular as she used to attract many viewers. After gaining experience in the television business, Victoria opened her own television show known as 'Victoria's Lounge,' where she was not only a producer but also a news presenter. 'Victoria Lounge' is now one of the most popular television shows in Kenya. Besides news anchoring, Victoria Rubadiri also works as a script and stories editor for news at the Nation Media Group.
Victoria Rubadiri is one of the highest-paid news anchors in Kenya. She is approximately paid $8500 per month at the Royal Media Services. She has been in journalism for some time, and she has acquired substantial wealth. Her net worth is currently unavailable, and we shall update ones we get it.